Materiały do pobrania na Halloween
—->Halloween quiz
—–>halloween-word-search1
WINTER HAS COME
The term "winter" was derived from the Germanic word wentruz, that probably meant wet or wind.
The Kwakiutl Indians of British Columbia take the names of their ancestors at the beginning of winter. They believe it will protect them from bad spirits.
In Japan, people do the traditional hot bath with citrus fruits, known as yuzu. They believed that it is a great way to welcome the winter and protect them from colds.
Ancient Roman midwinter festivals included the week-long celebration honoring Saturnalia, goddess of time and agriculture.
In China, Dongzhi (winter arrives) is celebrated during winter solstice. Chinese people usually cook rice balls in sweet broth and meat-stuffed dumplings.
Shab-e Yalda was an ancient Iranian winter festival. It means Night of Birth, where they celebrated the triumph of sun god Mithra. During the longest night of the year, Iranians burnt fires to scare bad spirits. Poetry reading
was also a traditional way to celebrate the
night.
For the Zuni Indians of New Mexico, Winter Solstice signifies the beginning of the year. They do a ceremonial dance known as Shalako.
The Season of Winter
When it is winter in the Southern Hemisphere, it is summer in the Northern Hemisphere. This occurs because the Southern Hemisphere is tilted away from the sun and the Northern Hemisphere faces the sun more directly because of Earth's axis.
In the Northern Hemisphere, winter months include December, January, and February, while in the Southern Hemisphere, winter falls in June, July, and August.
Wind chill can cause problems during the winter. Wind chill is the combination of wind and temperature and is based on the rate of heat loss from exposed skin.
Trees and plants stop growing during this season. Monarch butterflies migrate to Mexico or other warmer climates when the winter comes. In addition, many animals hibernate during cold weather.
Even though snowflakes are unique, they all have six sides.
In 1921, the most snow in 24 hours was recorded at Silver Lake, Colorado, U.S.A. with 76 inches.
On January 25, 1924, the first Winter Olympics were held in Chamonix, France. It was participated by countries from the Northern Hemisphere including Austria, Belgium, Canada, Czechoslovakia, Finland, France, Great Britain, Hungary, Italy, Latvia, Norway, Poland, Sweden, Switzerland, the United States and Yugoslavia.
No one knows when the first snowman was made, but historian Bob Eckstein wrote a book called The History of the Snowman (2007). Eckstein found documentation of snowmen going all the way back to medieval times.
During the winter of 1974, Siberia, Russia became the coldest country on Earth outnumbering Canada, Mongolia, Iceland, Canada and Finland.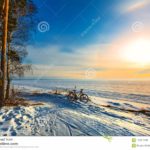 In 1983, the coldest temperature
(-123°C/189,4°F) was recorded at Vostok Station in Antarctica.
Several movies with winter as the main theme have hit the big screen, including Whiteout (2009), The Day After Tomorrow (2004), Frozen (2013), The Colony (2013), and The Grey (2011).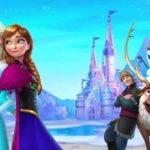 Disney's Frozen holds the record for highest-grossing animated musical film and 9th highest-grossing movie of all time.
In literature, William Shakespeare wrote The Winter's Tale.
MIĘDZYNARODOWY PROJEKT ETWINNING
LET'S TREK TOGETHER
Od września 2017 uczniowie klas czwartych Szkoły Podstawowej nr 13 realizują drugi międzynarodowy projekt "Let's trek together" (Wędrujmy razem). Inicjatorem i koordynatorem projektu jest nasza szkoła. Projekt ma na celu interdyscyplinarny rozwój uczniów, ze szczególnym uwzględnieniem umiejętności językowych, ICT.
Dzięki projektowi uczniowie poznali swoich kolegów z Grecji, ich zainteresowania oraz miejsce, w którym żyją wraz z jego atrakcjami – Jeziorem Kastoria.
Z kolei klasy czwarte zdały relację z wyprawy do Ojcowskiego Parku Narodowego.
Po obejrzeniu materiałów dzieciaki wymieniły się wrażeniami i z zadowoleniem stwierdziły, że j. angielski łączy ludzi.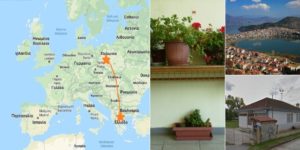 A style of Cooking
Nieodłącznym elementem każdej kultury jest kuchnia. W ramach doskonalenia swoich umiejętności językowych oraz kulinarnych uczennice klasy III A kontynuowały projekt " A style of Cooking" .
W ostatni piątek Ala, Karolina, Renia wraz z nauczycielem j. angielskiego Małgorzatą Musiał podjęły się zadania ugotowania potraw kuchni indyjskiej. Dania, które wyszły spod ich rąk były poezją smaków. Zaserwowały one kurczaka w maśle oraz ryż z owocami i orzechami.
Uczestniczki z radością przystępowały do kolejnych działań: siekania, rozgniatania, doprawiania, mieszania i najważniejszego – smakowania. Atmosfera, która towarzyszyła młodym kucharkom była wyjątkowo radosna. Wkoło rozchodziły się zapachy, które przenosiły nas w odległe regiony Indii.
Dodatkową zaletą spotkania była konwersacja w języku angielskim. Dziewczęta komunikowały się wyłącznie w języku obcym, dzięki czemu doskonaliły płynność wymowy oraz poszerzały swoją wiedzę o nowe wyrażenia i słownictwo. GRATULUJEMY!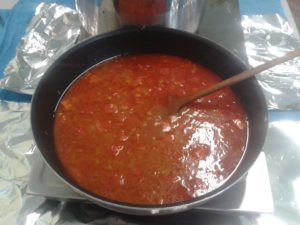 VALENTINE'S DAY
Every February 14, across the United States and in other places around the world, candy, flowers and gifts are exchanged between loved ones, all in the name of St. Valentine.
In addition to the United States, Valentine's Day is celebrated in Canada, Mexico, the United Kingdom, France and Australia. In Great Britain, Valentine's Day began to be popularly celebrated around the 17th century.
Valentine greetings were popular as far back as the Middle Ages, though written Valentine's didn't begin to appear until after 1400. The oldest known valentine still in existence today was a poem written in 1415 by Charles, Duke of Orleans, to his wife while he was imprisoned in the Tower of London.
NICE QUOTES
Love is composed of a single soul inhabiting two bodies.– Aristotle
Being deeply loved by someone gives you strength, while loving someone deeply gives you courage. – Lao Tzu
If I had a flower for every time I thought of you … I could walk through my garden forever. – Alfred Tennyson
Age does not protect you from love. But love, to some extent, protects you from age. – Anais Nin
legend –
THE DRAGON'S MYTH – A STORY ABOUT A CREATURE NEAR THE LAKE OF KASTORIA
e-Twinning – a project between Greece and Poland
Primary School of Kastoria 6th Grade
Once upon a time, a dragon lived in a big cave near the lake of Kastoria. There was a lot of gold in this cave. The dragon was the guard of the gold.
(Dawno, dawno temu, w dużej jaskini blisko jeziora Kastoria mieszkał smok. W jaskini było mnóstwo złota. Smok był strażnikiem złota.)
This creature breathed air and put out flames and poisonous fumes. King Kastor told his family about the dragon in the cave and also about the gold.
(Stworzenie to oddychało powietrzem, a wydychało płomienie i trujące opary. Król Kastor opowiedział swojej rodzinie o smoku i złocie w jaskini).
They wanted to get in the cave but the dragon was an obstacle for them.
(Chcieli dostać się do jaskini, ale smok był dla nich przeszkodą.)
One day the king said that whoever kills the dragon, will get many gifts. A brave knight decided to go into the cave and face the huge creature.
(Pewnego dnia, król powiedział, że ktokolwiek zabije smoka, dostatnie dużo prezentów. Dzielny rycerz zdecydował się wejść do jaskini i stawić czoła ogromnemu stworzeniu.)
After the hard battle he killed it and so the king and his family were very happy. They all walked into the cave and they kept their heads down to avoid bumping on the stalactites.
(Po ciężkiej bitwie rycerz zabił smoka i król wraz z rodziną byli bardzo szczęśliwi. Wszyscy weszli do jaskini, trzymając głowy nisko tak, żeby nie uderzyć się o stalaktyty.)
The atmosphere was not good because there was little oxygen. Suddenly, they heard a strange voice saying: "he who takes mud from the cave, will regret it."
(Atmosfera nie była dobra, ponieważ było bardzo mało tlenu. Nagle usłyszeli dziwny głos: " ten, który zabierze błoto z jaskini pożałuje tego.")
The bravest of them took some mud in their pockets and went out in the sunlight. But they saw that it was just gold dust.
(Najdzielniejszy z nich zabrał trochę błota do kieszeni i wyszedł na słońce. Zobaczyli, że to był po prostu złoty pył.)
Retold by (opowiedziane przez):
Angela, Eva, Isabella, Margaret, Konstantinos, Kostis, Christos.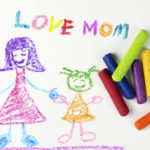 Mother's Day
Did You Know?
Did you know that motherhood celebrations can be traced back to ancient Greek festivities in honor of Rhea "the mother of gods"?
What is Mother's Day?
Mother's Day or Mothering Sunday is the day on which mothers and motherhood are honored. The day is celebrated all over the world although not on the same date.
When is Mother's Day?
Most countries including America, Canada and Australia celebrate Mother's Day on the second Sunday in May. Mothering Sunday in England and Ireland is celebrated on the fourth Sunday of Lent
Mother's Day is a day of celebration and thanks, people show appreciation to mothers for the love and support that they give us and to look back remember special times together
The first Mother's day celebration in America was on May 12, 1907. When Anna Jarvis from West Virginia honoured her mother two years after she had died, after her ceremony she decided to campaign for a special mothering tribute day
Experts suggest that in England centuries ago, young servant girls would travel home around the time of Lent; it was one of the few days in the year that families would be reunited
Daughters would bake their mothers a gift of a traditional simnel cake. If the cake stayed tasty and moist until Easter Sunday, the daughter was considered to be a good cook!
Popular gift and present ideas include; flowers, perfume, bath products, chocolates, books, body lotions and treats
Father's day was first recognized
by Mrs. Sonora Smart Dodd whose father had as a single parent, raised his six children. She conceived the idea of celebrating Father's Day while she was listening to a Mother's Day sermon in 1909. The first Father's Day was celebrated on June 19, 1910.
In the year 1916, US president Woodrow Wilson approved the idea of observing an annual Father's Day. And in the year 1924, President Calvin Coolidge made Father's Day a national event.
In the year 1972 President Richard Nixon signed the public law that made the Father's Day celebration permanent. Since then this day is celebrated each year.
Father's Day is not a modern invention. It was first celebrated by a Babylonian youth named Elmesu, who carved a father's Day card out of clay, around 4,000 years ago. His special card was to wish his father good health and long life.
WHAT MAKES A DAD
GOD TOOK THE STRENGTH OF A MOUNTAIN,
THE MAJESTY OF A TREE,
THE WARMTH OF A SUMMER SUN,
THE CALM OF A QUIET SEA,
THE GENEROUS SOUL OF NATURE, THE COMFORTING ARM OF NIGHT,
THE WISDOM OF THE AGES, THE POWER OF THE EAGLE'S FLIGHT,
THE JOY OF A MORNING IN SPRING,
THE FAITH OF A MUSTARD SEED,
THE PATIENCE OF ETERNITY, THE DEPTH OF A FAMILY NEED,
THEN GOD COMBINED THESE QUALITIES, WHEN THERE WAS NOTHING MORE TO ADD,
HE KNEW HIS MASTERPIECE WAS COMPLETE,
AND SO HE CALLED IT … DAD
Summer Facts
Summer begins on the Summer Solstice which occurs on or around June 20th or June 22nd.
The word solstice comes from the Latin words sol meaning sun and sistere meaning to stand still.
Did you know that when it is Summer in the Northern Hemisphere such as the United States it is winter in the Southern Hemisphere such as Australia.
The month June got it's name from the Roman goddess Juno queen of the gods and patroness of weddings and marriage.
The month July was named after Julius Caesar.
The month August was named after Caesar's son Augustus.
In the U.S the most ice cream is sold in the month of July.
The Eiffel Tower in France can grow up to 6 inches during the Summer! How? The Eiffel Tower is made out of the metal iron. The heat from the hot summer days causes the iron to expand making the tower stretch up to 6 inches.
Kids you need to thank Horace Mann. In 1840 educator/politician Horace Mann started School Summer Vacations! He believed that over stimulating the minds of children could cause them stress and that they needed a break. The kids thank you Mr. Mann!
Solstice – przesilenie
Hemisphere – półkula
Expand – rozszerzać
Stimulating – pobudzanie
Do pobrania dla WAS ! —–>summerW
English traditions – Halloween
Zapraszamy do przeczytania ciekawostek na temat angielskiego święta Halloween.
Halloween is celebrated on October 31st and dates back almost 2,000 years . The evening before was known as All Hallows Eve, which then became Halloween. Over the years, many traditions have become part of Halloween, such as carving pumpkins or jack-o-lanterns, trick or treating and apple bobbing.
Pumpkin Carving and Jack-O-Lanterns
Every Halloween, people carve scary faces out of pumpkins as a part of our Halloween decorations. But many years ago the people of Ireland, Scotland and England carved faces into turnips to frighten away evil spirits. In the 19th century, immigrants from Ireland to America took this tradition with them but discovered that the pumpkins growing in America were much easier to carve, and pumpkin carving was established as a Halloween tradition.
Trick or treating today involves groups of children dressing up in costumes and knocking on doors in their neighbourhood to ask for candy on Halloween.
This tradition also comes from Britain and Ireland in the Middle Ages, where children and sometimes poor adults would dress up in costumes and go around begging for food or money in exchange for songs and prayers.
Dressing up in costumes at Halloween is also a medieval tradition. Because the dead were supposed to visit around this time of year, people would wear masks and costumes so that the ghosts and spirits wouldn't recognise them!
Bobbing for apples
This fun game, where you have to pick up an apple from a bowl of water using only your mouth, has been popular at Halloween gatherings for years, but the tradition is rooted in romance rather than anything more spooky!
Bobbing for apples started as a British courting ritual, popular among young ladies and their gentlemen. Each apple had a name and the bobber tried to bite into the apple named for the man she liked.
Krzyżówka do pobrania — > krzyżówka